Welcome, Dear friend.
I am Yishai Simon, ceramic artist and art therapist.
Born and raised in an Israeli kibbutz, I learned to love simplicity and express my thoughts and emotions through nature and soil.
Earth is my mentor and muse ― as I dream, live and breathe. And these are my creations.
Dear Yishai,

I received today your beautiful vase. This urn will be the resting place of my 6 1/2 year-old daughter. It took me almost 3 years to find something that I loved and that I believe Selena would have loved too. She had beautiful blue eyes, and this urn reminds me so much of her. 

I wish you all the best,
Aida.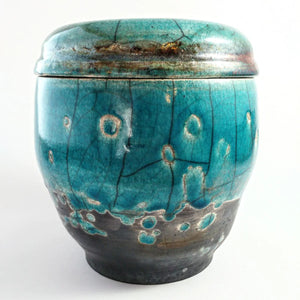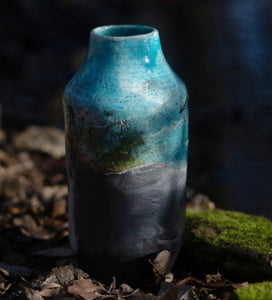 I received the vase and am so happy with it.  It's exquisite, and in a special spot where it pulls everything together; grounding and with a vibrational tone that truly elevates my living room. Thank you again for your exceptional creations, fast shipping and warm humanity.
Much love,Venessa
The Urn arrived today and i am literally speechless. It is SO stunning. It brought tears to my eyes. It is even more beautiful in person. I can feel the love that went into this piece and into the shipment. The coin and heart are now on an altar in my house and it has a beautiful place in my home . I will treasure it!
Thank you
Jennifer